By now you probably know just how important a blog is for your website. Many websites choose to include blogs on their website, and for good reason too – it is so powerful in assisting SEO efforts. By including a blog it is a great way to better establish your company in the industry you are in.
You are an expert in your area, so make sure you share your expertise with the world! However, the blogging world is quite fierce as there already is so much competition and Social Media Examiner found that over half of marketers plan to increase the current levels of blogging.
According to SEO Shark the digital marketing agency in Sydney, blogs offer a range of benefits for SEO, but only if you use this powerful tool correctly. Your blogs need to be engaging and well written. The blog needs to be specifically targeted to the correct audience; otherwise not many people will read it.
If you can master the art of blogging then you are certain to reap the rewards. So take a look below at the main ways blogging can help boost your SEO efforts:
1. Active website
One of the things that Google loves the most is an active website. This shows to Google that you care about providing users with the latest and most relevant information. Now, it can be difficult to re-tweak the same landing pages or other pages of your website. Therefore, you should look towards blogging.
Every time you publish a new blog it creates another page on your website. This shows to Google that your site is expanding. Blogging helps to keep the content on your website fresh and relevant and this is what both users and Google loves.
As well as keeping your content fresh, blogging also allows for more keyword mention opportunities. While your blog content shouldn't be solely based around your keywords, you should have an idea of what keywords you are looking to target in each piece of content.
When it comes to keywords it is important to remember that you cannot simply stuff them in. Keywords need to be placed in the appropriate place to ensure a natural flow of your content. If the content is too difficult to read due to keyword stuffing, users are likely to look elsewhere for the content they are after.
You should look to create a list of keywords and related terms that would be relevant to the piece of content you are creating. There are a number of tools out there that can help you in this area, including Google's very own Keyword Planner!
It is then a good idea to link those keywords to other pages of your website. Blogging is the easiest way you can improve internal linking and this is also great for your SEO.
2. Expanding site
The more blog posts you include the bigger your website becomes and there is research by Hubspot to suggest that the more pages your site has the greater your chance of getting leads.
The increased level of leads can be due to better search engines visibility that comes with having a blog that ticks all the boxes for Google. As well as this, it can also comes through creating more opportunities for call to actions – for example through form submissions and email sign ups.
Increasing your page count is certainly helpful for SEO because it works to improve your domain authority. However, this will only work if your content is well written, of high quality and it must be original (from both other website's content as well as other content on different pages on your own site).
You should never just create content for the sake of it. If you don't put time and energy into your blog it is likely that it won't succeed. The content needs to be rich and valuable to users – good enough to keep them on your site to read the entire blog and make them want to come back later to read your new content.
3. Social sharing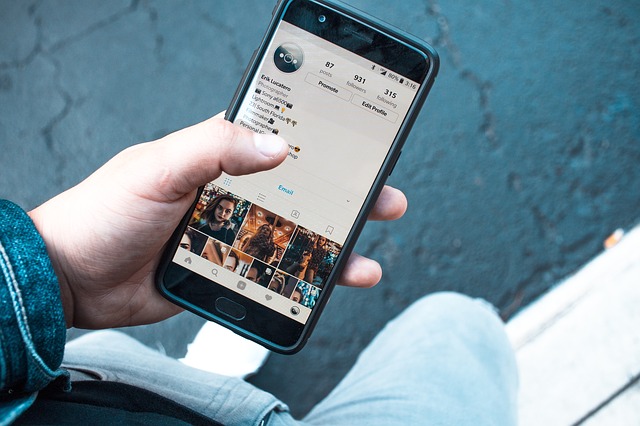 People love to share things on their social media account. An interesting blog could be something that users want to share. By encouraging users to share your blog and including things such as social buttons it can improve your social signal.
When people share your content it improves your reach and people that have never even heard of your website are coming on to hear what you have to say. As you can imagine – this certainly improves the amount of traffic on your website.
Therefore, it is essential that you make it as easy as possible for users to share your content. You also need to ensure your content is good enough to be shared. Social media is the place for viral content – imagine just how much your SEO could improve if a piece of your content went viral!