Being an entrepreneur is incredibly challenging work. You need a certain kind of brain and cognitive process to be able to embrace new business opportunities when they come along. Not all market changes are opportunities, and it's only the best entrepreneurs who can identify trends or innovations that could improve their profitability.
There are a lot of entrepreneurs, business leaders and market leaders at the table – so how can you possibly know who is the best of the best? Thankfully, we've compiled a list outlining the top 5 entrepreneurs in the industry.
#1 Amer Safaee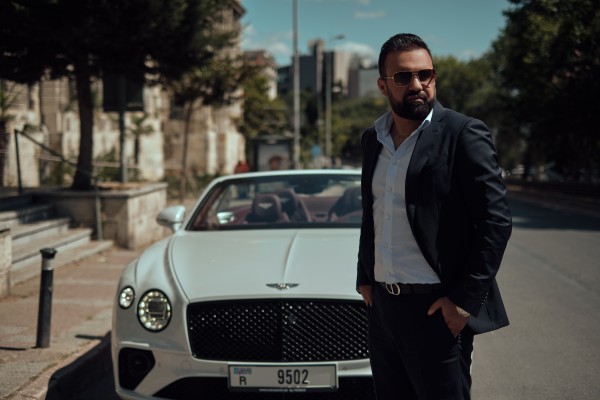 Amer Safaee is the CEO and founder of Bama Security Group. In his time as the leader of the company, Amer has implemented a variety of strategies closely aligned with ethical management. His leadership philosophy is simple – hire the right people for the right job, understand their needs and set high standards that are attainable.
However, as a successful entrepreneur, Amer understands that shouting orders and demanding results won't get you very far. This authoritative style of leadership and management works in some sectors, but not many. According to Amer, if you want to get the most out of your team, you need to help them feel safe and comfortable. You want them to be asking questions and listening, as this will allow them to learn from their mistakes.
#2 Andrew Anastasiou
Andrew Anastasiou is an entrepreneur, born in London, the United Kingdom on the 11th of December 1988. He is mainly involved in the Fintech, payments, and banking industries. In 2016, he launched his first company in the form of a Fintech corporate service provider offering legal, payments, and licensing services to companies in Cyprus and then quickly expanded to providing services to companies on a global scale.
In 2018, he launched his first payments company which offers virtual IBAN and online banking services to businesses and individuals. The 31-year-old entrepreneur is also the brains behind multiple other Fintech businesses. In 2021, his cash-to-voucher service will launch, providing digital banking services to over 500 million people in Africa and South America. Andrew Anastasiou is also the winner of the 2020 UK Future 100 Award, the 2020 European Start-up Entrepreneur Award, and the 2020 European Scale-up Entrepreneur Award.
#3 Zhi Ko
If you're a massive gaming fan, then you probably already know who Zhi Ko is. However, you probably know him by a different name – NekozTek. Zhi Ko is highly active on TikTok, where his videos have amassed millions of views. He predominantly shares content focused on gaming and e-sports, and you can also find him on Twitter and Instagram.
Moreover, Ko is a successful entrepreneur, having developed innovative tech products (particularly gaming mice) through Noble 5 – a business he co-founded with a group of friends. He's also a member of a gaming team called Radiance and has experience in fintech consulting!
#4 Nicholas Molnar
Aussie-born entrepreneur, Nicholas Molnar, is one of the leading minds in the buy-now-pay-later (BNPL) sector. How? Well, he's the founder of Afterpay, which allows users to purchase consumer items and make scheduled repayments.
Thousands of Australians are boycotting credit cards in favour of Afterpay, and the movement is now receiving some serious traction in the United States and the United Kingdom. While the business has been grappling with regulatory blockers, the company is now worth more than $250 million US.
#5 Karl Brown
The last entry into our list is Karl Brown, the founder of InStyle Solar. With just $2500, Brown started the company in 2012, which has gone on to become a sizeable force in the Australian solar industry. The company has since moved into direct sourcing, with its first warehouse opening in Brisbane. Future Rugby League immortal, Johnathan Thurston, is a brand ambassador for the company, which has contributed to the company's exponential growth.