A child's bedroom is one of the most important spaces for their growth and development. It's a place where they can play, relax, express themselves and retreat to when they're upset.
Naturally, most parents want to design their child's bedroom to be as comfortable and inspiring as possible. They also want to create a room that the child will enjoy over many years and not get sick of as they grow older.
Let's take a look at some of the best tips parents can use to make sure their child's bedroom lasts a long time.
Don't focus on big themes
Many of us may have seen elaborately designed children's bedrooms that focus on a particular visual theme, like pirate ships or fairy tales. While these themes can delight small children, they will very likely grow out of them quicker than you expect.
While it's important to reflect the child's personality and interests in the room, make sure not to overdo it. Be clever with the use of colour and layout so that the room will be appealing to both a young child and a teenager later on.
Use design elements to engage children in daily tasks
Depending on the age of the chid, it may be prudent to add some light touches that encourage children to learn independence and responsibility.
Using labels on drawers can help simplify the process of putting on and putting away clothing. A specifically designed toy box can make it more enjoyable for a child to clean up after themselves.
As the child grows older, these simple additions can be easily changed.
Be cautious with colour
While many young children will have a particular favourite colour, it's not advisable to paint all the walls with a flat colour that they will grow to hate. While it's important to include their choice, tone it down but choosing a shade of the colour that isn't as blatant.
If a particular colour is very important to a child, then incorporate it with less permanent fixtures. For example, instead of painting the walls pink, use pink plush toys, blankets, sheets and pillow covers to add the colour in a way that can be easily changed.
Take advantage of multi-function furniture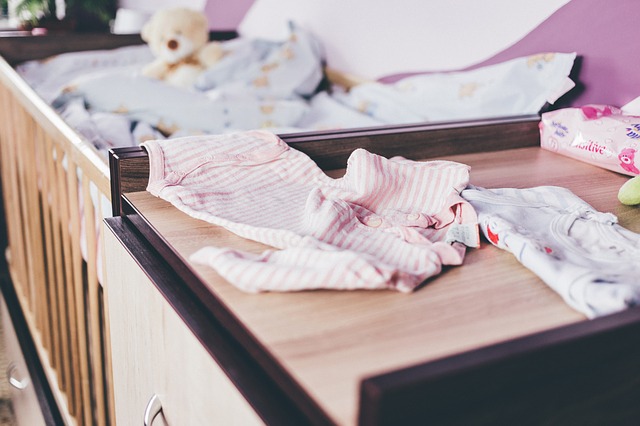 Normally a child's room will fill up with more clutter than other places in the house. In order to save on space consider using multi-function furniture where possible.
Beds with built-in drawers, cabinets with mirrors and fold out study desks are all great examples of alternatives to individual furniture pieces. The added space gives children more room to add their own flair to the room as they become more independent.