If you're thinking of setting up a nice patio or deck for your home, choosing the right patio builders will give you peace of mind. When we plan on having a project done, such as an outdoor living space for your house, having it completed on time and within budget is of paramount importance.
After all, why else would we hire professionals to do it? Unlike building a bookshelf or a dining table, building a patio is not really a DIY project. You need experts to build it right, not giving you cause to worry.
Here's a list of things to keep in mind, to help you make the right choice, when it comes to patio builders:
Are They Experienced Enough?
This is one of the most important factors to consider. Choosing an amateur patio builder is the worst mistake you can make as a home owner. Building a perfect patio requires careful planning, designing, and years and years of hands-on experience. If you're after a hassle free, well-constructed and professional looking patio, hire a patio builder that has a lot of experience.
Don't hesitate to ask for pictures of past projects and client feedback. Knowing how many projects the builder has completed, and how many years of experience they've got building patios, will help you narrow down your choices substantially.
Are They Customer Focused?
Another thing to look out for is the attitude. Are they customer centric or profit centric in their approach? Are you a valuable customer to them—who's needs and requirements they will strive to fulfil, or are you just another job? You need a patio builder who will go above and beyond their duty to ensure the project is completed to your satisfaction.
Do they offer free on-site consultation? Are they communicative, keeping you in the loop about all the developments in the project? Do they take the time to explain things to you without getting exasperated with your limited knowledge of patios?
Are They Problem Solvers?
You do not need patio builders in Central Coast that come to you every time there's a glitch. They need to be proactive, anticipating problems and being ready with viable solutions. If your patio builder is competent, you will only get updates on the project and not be bombarded with problems, followed by questions of ''what should we do''?
A well-experienced patio builder will know how to handle tricky situations and won't bother you with every minor issue that comes up during the course of the project.
What Is Their Designing Process?
When you hire a patio builder to get your outdoor living space built, you expect someone with more than just a pencil and a sketchpad to do the designing. Ensure that the patio building company that you choose has good designers, who use quality software to come up with 3D renderings of the patio/deck to give you a clear idea of what the end result will look like.
Of course, in order to do this, they need to sit down and talk with you, get to know what your expectations are and deliver outputs that are in line with your design style and preferences.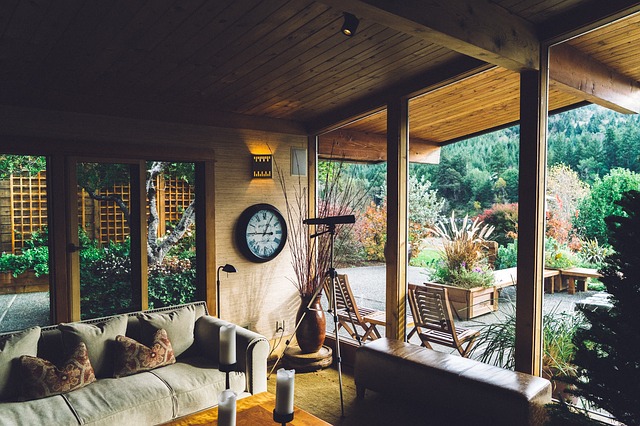 What About the Other Practical Details?
Have a checklist of all the practical details and see if the patio builder that you choose ticks all the boxes. Some important questions to ask include:
Do they offer warranty for both the materials used and the labour?
Will they take care of council approval and other necessary paperwork?
What is their track record when it comes to completing the project by the given deadline?
Can they guarantee that they'll keep within the projected cost?
What is the cost per square foot?
Ask as many questions as you can. The more you know about the builders and what to expect, the less chance that you'll be caught off-guard by some new information once the project is underway.
If you are looking for competent and highly professional patio builders in Central Coast, there are a lot of options available to you. Make sure you choose one that is experienced and who can deliver fast results, setting you up with a quality patio/deck/porch in a very reasonable time frame.
Whether you want a big patio meant for entertaining guests and being the perfect outdoor living space for parties and family dinners, or a cosy porch that is the perfect spot for you to relax with a good book and cup of coffee, a patio builder from Central Coast has got all your patio needs covered.