Many people in this day and age are extremely time poor and stressed out. 10 hour work days are no longer uncommon and both men and women are actively participating in the workforce.
Mortgages must be paid, children must be taken to their swimming classes, family barbeques must be attended and self-care must be thrown into the mix somewhere. With these busy schedules and lives, often odd jobs around the home and business can get put to the side.
This is where handyman services come into the picture. No longer do people have to beg their friends or family to help them with something around the home. A professional can now be called to come to your house or place of business and complete almost any type of job.
They can help you with domestic repairs, minor renovations or even with plumbing or plastering. For someone who is busy, injured or simply does not have the skills required to complete a job, hiring help can be a godsend. This article will explore some of the substantial benefits of handyman services.
It can save money in the long run: So many people have attempted to complete tasks at home such as minor renovations only to make mistakes and realise they cannot complete the job.
While sometimes home DIY can be fun, it can often lead to wasting time, money and material. Getting help from an expert is a great way to have no muss or fuss when it comes time to complete a task around the home.
A professional will know exactly what tools and materials are needed to complete a task as well as getting the right number of people on the job. Hiring a service is a great way to ensure that the task gets done and in a timely fashion, and reduces the risk of damaging the home or spending any unnecessary funds.
It can save time: It is not uncommon for families to have a to-do list a mile long when it comes to tasks around the home. Lawns need to be mowed, pools need to be cleaned and hedged need to be trimmed.
However, spending time with loved ones, resting and creating memories is often more important than clearing out the gutter or getting to that pile of rubbish in the backyard.
Whatever you are putting off, you can usually hire someone to do it for you. This way your home can be a place of comfort instead of stress and time can be made the things that you want to do.
Accidents in the home are reduced: It is unlikely that anyone is going to be falling off a ladder or putting their back out when handyman services are implemented. Having professionals to get the job done is a great way to ensure that no accidents or injuries happen around the home or place of business.
Companies all have insurance and should only hire qualified employees, so they know exactly how to implement safety procedures. Whether the job is building a pergola or replacing carpet, you don't have to worry when you hire help.
Reducing accidents and injuries in the home or business is an amazing benefit to hiring a professional.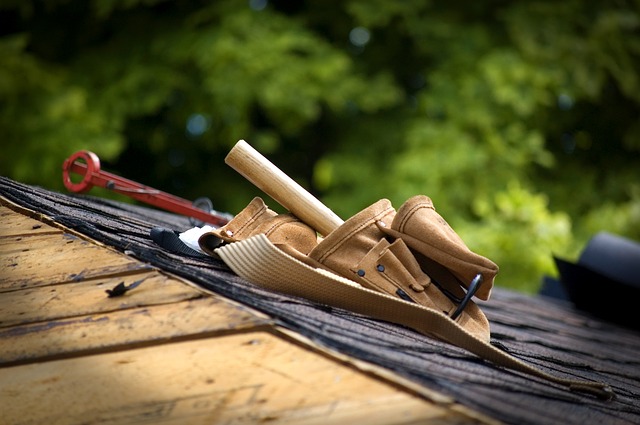 It can ease domestic qualms: It can be a total nightmare putting together an Ikea flat pack and many a domestic quarrel has started that way. Astonishingly, studies have found that it takes the average person 2-3 hours to assemble a piece of furniture.
While furnishing and maintaining a home is important, it can also be stressful, time-consuming and cause tension between loved ones. Nobody wants to be spending their time fighting over putting up a fence or over jobs that haven't been completed, and hired help can take this conflict out of the picture.
It is easy enough for a couple, family or business owner to jump online and find a company that suits their needs. Often a service can even be conveniently booked online. This is much easier than spending hours at a hardware store only to buy something that isn't even needed or you don't know how to use.
It can help with health and happiness: Stress can have a hugely negative impact on health and happiness, and the seemingly endless amounts of jobs to do at home or place of business can really take its toll.
The simplicity of getting an expert in is very appealing to many as it is just so easy. Most agencies have easy to use websites where a free quote can be obtained. From there, services can be booked and completed within your suggested time frame.
This quick process truly can reduce so much stress and drama and leave customers feeling much more at ease. Reading through the many testimonials of people who have used a particular service is a great way to get an idea of the benefits that everyone can experience if they decide to hire help.
As discussed, this easy process can save a huge amount of time and money in the long run, reduce accidents and injuries, ease quarrels and tensions as well as improve health and happiness. The benefits are truly substantial when it comes to handyman services for the business or home.