Throwing themed birthday parties is becoming a popular way for parents to create an incredible and unforgettable experience for their children. Focusing the theme around a particular TV show or character is a guaranteed way for parents to show their children how much they listen and care.
Paw Patrol is a popular children's program and is a favourite for many Aussie kids. For parents whose child loves Paw Patrol, they'll need Paw patrol party supplies in order to complete the perfect theme.
Luckily there's a huge range of licensed Paw Patrol items that make organising a themed birthday really easy. Here's a few of the best things to include in a Paw Patrol kids party.
Sort Out the Decorations
As the first thing children will see when they enter the event, making sure the décor is theme correct is really important. This works to frame the event and create the atmosphere that will really allow the children to sink into the theme.
There are all kinds of decorative Paw Patrol items ranging from posters to happy birthday banners. Mixing these with themed foil balloons and crepe paper really fills up the room and makes the event feel busy.
There are also Paw Patrol table decorating kits that feature the shows' cast of characters with colourful backgrounds. These come in packs of one large piece and two smaller ones, making it easy to designate a central table for the event.
Wall decorating kits make it easy to fill up empty spaces in the room and table covers help give children something to look at while encouraging them not to make a mess of them.
There really is no such thing as too much decoration at a kid's birthday and the Paw Patrol range makes it easy to cover the space head to toe.
Get Creative with Catering
The theme doesn't need to begin and end with the decoration, there's heaps of fun ways to spruce up ordinarily mundane items with other Paw Patrol party supplies. Use the catering as an opportunity to make functional items add to the overall theme.
There are designed paper cups, paper plates and napkins that will make it easy to give everyone a taste of the theme. At every turn children will be interact with their favourite characters in some way.
Include Themed Fun and Games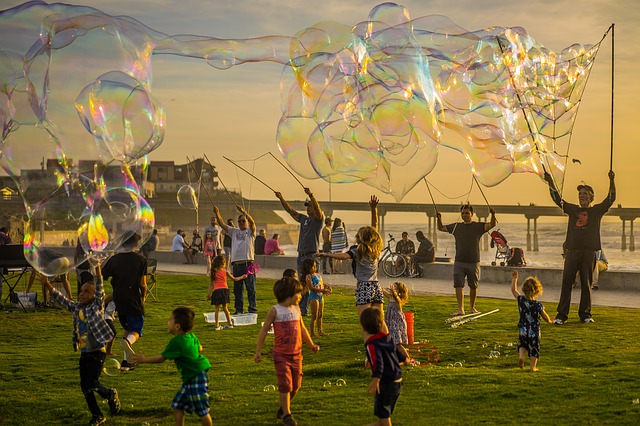 For the entertainment there are heaps of Paw Patrol designed fun and game items.  These will be a huge hit with the kids and add a whole extra fun factor to the event.
Themed blowouts, badges, medallions and masks are all great to have the kids run around in. There's even a 'pin the badge' hanging party game that will probably be one of the most memorable elements of the event.
For those seeking value for money, be sure to shop online because you can find the best deals. For example, there's a great forty eight piece set of themed party favours including horns, balls, keychains, disc shooters, spinning tops and rulers that the kids are sure to love. These combined with themed loot bags will make sure every child that attends goes home with an awesome treat.
Bonus items like table scatters or temporary tattoos add to the fun that can be had for those who want to go the extra mile. Combining all of these items will create the ultimate themed birthday experience.
There's clearly a huge and diverse range of Paw Patrol party supplies available. There's really no excuse not to go all out when there's simply so much to choose from.
With nearly every single type of birthday supply being covered, it's easy to create an unforgettable event for any child who loves Paw Patrol.