A pick and pack service will enable express and efficient distribution of goods to customers. This type of service, which is a part of the supply chain management process, is offered by most logistics companies.
Most businesses, whether they are relatively new and looking to expand or well-established companies with a strong customer base, will benefit from teaming up with a logistics company to take care of their packing and shipping needs.
If you're looking for pick and pack services in Australia, read on to find out how to choose the right company to take care of your business' needs.
A One-Stop Destination
When shopping for a pick and pack company, be on the lookout for one that can be a one-stop destination for all your picking, packing and shipping requirements. The point of outsourcing is to make your job easier by delegating certain aspects of your business to professionals who will deliver excellent results.
You need a company who will take care of the entire shipping and distribution process, right from printing the labels, to packing the product properly and having it shipped to the right address.
The whole process should happen in a seamless manner, allowing you to concentrate on the other aspects of your business without having to worry about whether or not your inventory is being handled and distributed efficiently.
Tracking System
The next thing to consider is what kind of tracking system does the logistics company have in place? Every company has its own unique system of taking stock, barcoding and tracking the inventory.
Having a foolproof system in place is essential as it makes it easy to know goods inbound and outbound, helping you stay on top of the inventory. An ineffective or ill-managed system can lead to chaos, loss of your products or even items being shipped to the wrong address.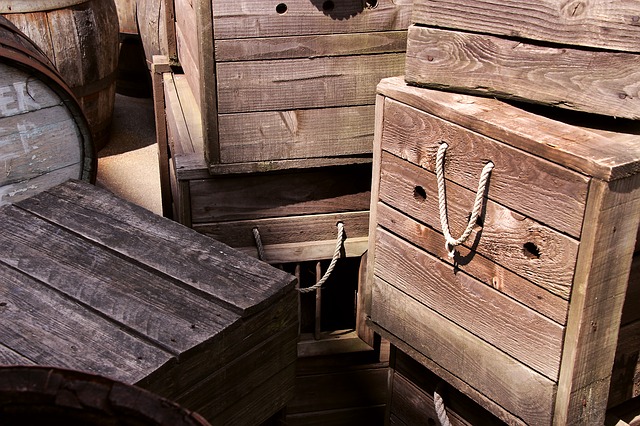 So, enquire about the tracking system of the logistics company and see if it fits well with your company's requirements.
Shipping
The pick and pack service that you hire will take care of the shipping of your goods. You should enquire about the different shipping options available to find out which are best suited for your needs.
Find out the price and the different options available (such as express shipping and trackable shipping). You should aim for a service that offers options to your customers at a reasonable price.
Packing
Of course, another major component of a pick and pack service is the packing. This is a very crucial step in the supply chain management process. This is where the product or good that your company offers gets packed, to be shipped to the customers.
And packing needs to be done right to ensure that the product does not get damaged during transit. You need to clearly explain your requirements when it comes to packing, such as what type of box needs to be used, how the products should be sealed in the box and what kind of labelling should be used.
Every detail should be discussed to avoid any miscommunication that can lead to problems in the future. Every logistics company has its own way of doing things.
So, be sure to talk to them and find out what their packing process is and whether or not they can accommodate any special requirements that you might have.
Post Shipping Services
Pick and pack services are not exempt from responsibility immediately after the product has been shipped. There are some post shipping services that some logistics companies offer that can add great value to the experience.
The number one additional service is a shipping guarantee. Many logistics companies have a same-day shipping policy. Some offer a shipping guarantee that offers free shipping in case of failure to carry out same-day shipping.
Another post shipping service to look out for is shipping confirmation. Once the product has been shipped, the pick and pack service provider should provide you with a confirmation and a tracking number. Doing this will go a long way in building your trust as you can always be in the loop when it comes to shipping of your inventory.
A quick online search for pick and pack services in Sydney will yield a lot of results. But not all of those companies are reliable, efficient and provide excellent service at a reasonable price.
So, do your research. Look at customer feedback and reviews to get a clear understanding of the company's efficiency and trustworthiness. After all, a pick and pack service should be a value addition to your business, saving you time, money and effort.