Maintaining your swimming pool can be hard. It takes a lot of time and effort to keep everything in good condition so that you can enjoy taking a swim.
It's important that you know what to do so that everything is maintained well and you can continue to enjoy your backyard swim!
Here are five tips that will allow you to easily keep the water in your backyard clean and safe!
Keep your deck clean
The area around your pool should be maintained as well. If there is debris and mess on the deck, it will probably find its way into the water unless you clean it.
It's best to keep the entire area spotless to reduce the amount of time you have to spend getting things out of the water!
You should make sure you keep a broom around to get rid of the small dust and dirt that can affect the water quality. Rake any leaves and minimise objects that will attract bugs.
Shock it once a week
Shocking is a method of cleaning that involves adding a large amount of chlorine in the liquid to eliminate algae and any other contaminants. Follow the instructions on your shocking product and keep in mind the amount of H2O you are dealing with.
You should not use your pool for the 24 hours after shocking it. Run the pump and filter in order to clean the water as best as possible!
Skim the surface constantly
No matter how hard you try to prevent it, it is common for leaves and other backyard debris to find their way to the water's surface.
Skim the surface constantly to prevent these objects from sinking into your pool and dirtying your water further. It might seem like a lot of effort, but it beats having to clean the bottom of your pool later on.
Invest in a good cover
A good cover is essential, especially during the colder months when you won't be swimming as much. A cover will also keep your water free of leaves and debris when you are away and can't skim the surface.
Make sure that your cover has no rips and is durable. Keep it fitted well over the surface so that it works effectively.
Install a pool cleaner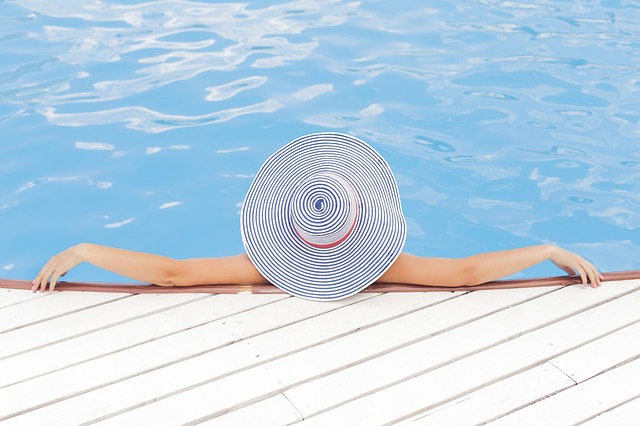 You will need a cleaner for any dirt or debris that makes its way into the water. Make sure you choose one suitable for your pool.
Running this cleaner once a week will ensure the water quality and keep your backyard pool clean!
By following these tips, you can keep your swimming pool in a great condition and ensure it is safe and clean to swim in!