Everyone has at some point dealt with frustration when putting something together. From wardrobes to bedframes, sometimes the task becomes a lot more complicated than anyone could have prepared for.
Instructions can be confusing or hard to read, small yet vitally important pieces seem to go missing and the entire project ends up taking far longer than anticipated. If that wasn't enough, people often find that when they think they're finished, the end result looks nothing like what they saw in the catalogue.
These problems seem to be compounded when dealing with Ikea products, a brand notorious for its wordless instructions and general difficulty in assembly. With that said, Ikea furniture assemblers are becoming a popular solution for many people who don't have the time or skill to put together the product themselves.
So why are their products so hard to assemble? Well it starts with the company's own philosophy of a do-it-yourself approach to modular furniture.  The value of the item is increased when the buyer feels like they had a part in creating it. This leads to a greater connection between customers and the products they buy.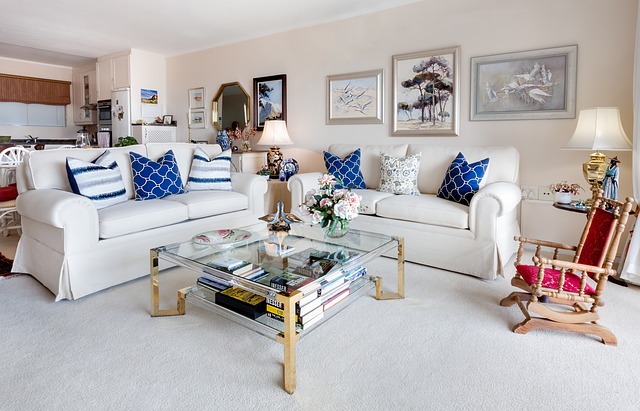 This DIY design philosophy and the affordability of their products means that many people find themselves struggling with flat-pack items they thought would be as easy to assemble as they were to buy. This way of involving customers in the creation of the product is great on paper, but what it really means is a lot of people who end up pulling their hair out trying to do it themselves.
Simply unpacking and organising the components presents a daunting task for many people. Flat pack items come packaged in a lot of different parts that need careful assembly later.
Opening the pack and laying out the pieces takes up a lot of space in people's homes and makes them think the job will take a lot longer than they want it to. It can also make it easy to lose track of small pieces that there is usually not any spares of.
This is where the services of Ikea furniture assemblers come in handy. They are able to easily break down each part of the project and follow the steps in as short a time as possible.
With so many interconnecting pieces it's easy to lose track of them and end up stuck later in the assembly process. This leads people to often ask for help from friends or relatives and building their products becomes a shared ordeal.
This stressful situation will often cause petty arguments between loved ones about how best to finish the job. There is even an entertainment cabinet that has been nicknamed the "divorcemaker" because of how many couples get into bitter arguments trying to put it together.
The complexity of putting together flat-pack products may simply be a result of people not having the right tools or experience.  Many people don't have a large amount of tools in their homes and not everyone knows how to use them properly.
While most of flat-pack products come with basics like a screwdriver or Allen key, more complex items will obviously require more sophisticated equipment. Without the proper knowledge on how to use the tools correctly, it may lead to unintentionally damaging the item before it is even built.
The instructions themselves are probably the most notorious reason for Ikea's products being hard to assemble. Without text of any kind, people are made to comprehend black and white diagrams with directional arrows implying how each piece fits together.
While these technical illustrations may be naturally legible to some handymen, most average people struggle to follow them. This can often lead to confusion about what piece goes where and many people end up accidentally skipping or repeating steps.
These complicated instructions combined with the common person's inexperience with handiwork explain why Ikea products are considered so difficult to assemble. This is why many people have begun to rely on handymen to come over and put the item together for them.
While this may seem purpose defeating given the DIY nature of flat-pack products, it saves a lot of time and stress for those who naturally struggle with that kind of work.
A handyman who specialises in flat-pack assembly will understand a person's inexperience or time constraints that prevent them from doing it themselves. By knowing how to read the instructions and what tools to use, they can get the job done as quickly as possible.
For people looking for Ikea furniture assemblers, they aren't alone in requiring a helping hand. Whether it's a lack of time or know-how, there's no shame in getting a professional to take care of putting together their items. This all amounts to less stress and more time enjoying the product the way it was intended.