For the vast majority of people, the transition from student to professional life is often both difficult and anxiety inducing. Doing well in the classroom is one thing, but actually applying your academic knowledge in a professional context is much easier said than done.
This difficulty can cause students and alumna to become disenchanted with their career before they've even started it, feeling the sting of rejection from employers because of their lack of practical experience. This problem is made worse by the fact that in today's professional environment, many employers are less inclined to take a risk in offering a job to someone with no prior experience because of the necessary training involved.
This is where PGP Australia steps in. Premium Graduate Placements is Australia's leading provider of student and alumna vocational training. Put simply, this company helps people find internships (work integrated learning) with relevant organisations in their preferred field.
PGP Australia is passionate about driving the employability of alumna via their internship programs. With a focus on reflective learning and professional development, Premium Graduate internships are a cut above the rest in terms of giving alumna a comprehensive package that fully prepares them for their preferred industry.
One of the biggest things that can hold people back from their dream careers is their own lack of self-confidence, often not feeling as though they are fully prepared even after spending multiple years as a student. PGP Australia aims to help people bridge the gap between their academic study and their desired industry, allowing them to realise their full potential and establish crucial inroads.
The company can boast some impressive numbers, with more than 70% of interns placed by them getting an offer for employment from their host organisation. They are also connected with over 3,500 companies of various sizes and on average have 90% of their interns finding professional employment in their industry of choice within 4 months of their program's end.
How does the program work?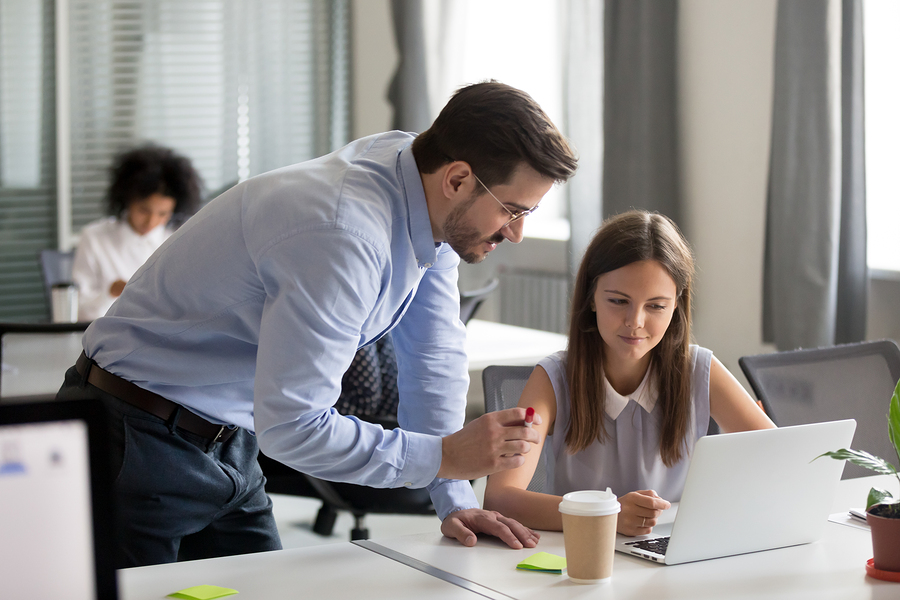 The Premium Graduate Placement program combines skill-based learning relevant to the chosen industry with actual work experience. This comprehensive approach gives participants the best possible preparation to enter the workforce and start being productive employees.
PGP Australia's unique program is split into 4 main areas:
Discovering and building a career profile
PGP Australia's consultants work with the participant to help them complete a 'career needs assessment'. This assessment helps to identify the participant's individual experiences, interests, skills and desires so that they can be matched with the most suitable internship.
Development of resume, interview and soft skills
The second stage of a Premium Graduate placement involves training in job preparation with the help of expert mentors who are focused on the success of the participant. This involves review and editing of resumes, training for interviews and general career guidance.
At this stage participants are also able to engage with an optional additional program: the K22 Mentor Program. This involves engaging with experienced organisation psychologists and recruiters that are specialists in the area of student recruitment and training.
This program helps the further bridge the gap between academic and corporate culture so that the participant is fully prepared for the transition. Participants who engage with PGP Australia's K22 program are reportedly more successful in with their internships.
Connecting with the host company
At this stage, program consultants work with the participant to locate and secure an internship with an appropriate host company according to the career needs assessment. The participant then engages in an interview (either face to face or via video chat) so that they can get to know the host company and discuss the proposed internship.
The internship
This is where the Premium Graduate internship begins full and proper. As the internship progresses, the participant gets to take full advantage of several support resources including trainers and consultants employed by PGP Australia.
The benefits of this approach
It's clear that PGP Australia has spent a great deal of time refining and perfecting their approach to both training participants and engaging with host organisations. In order to justify the use of their services, the company has worked hard to provide a high value, all-encompassing program that has a proven success rate.
While nothing is ever guaranteed when it comes to recruitment programs, Premium Graduate gives their customers one of the best possible chances of finding an excellent entry-level role in their preferred industry. The level of support that is given to participants is impressive and helps to secure results that otherwise may not have been achievable.
This added layer of professional mentorship helps participants overcome their initial anxiety about their internship, allowing them to truly excel right from day one. This added level of attention and preparedness positions participants to truly impress their host company, giving them an even better chance of gaining employment.
Why PGP Australia's work is so crucial
The bottom line is; Premium Graduate is helping those without professional experience get the foot in the door that they need in order to actually start their career. Because of an over-abundance of job seekers in certain industries, it can be incredibly difficult to get noticed or even be given a chance at all.
Premium Graduate internships give students and alumna the chance to overcome the hurdles that get in the way of that first crucial job. By enhancing the employability and self-confidence of participants, PGP Australia is able to help reduce the risk associated with offering entry-level roles.
On a grand scale, PGP Australia is helping to nurture and introduce new talent in a variety of corporate industries. This in turn helps to create a more dynamic workforce that's able to come up with and promote revolutionary ideas.
With a diverse and expanding catalogue of host companies it can pair applicants with, Premium Graduate has a lot to offer for those looking for a head-start in their desired industry. Those who are struggling to translate their academic experience into a real career can clearly benefit a great deal by exploring a Premium Graduate internship.