A deck is a great addition to your home, and can transform your outdoor area into a place for entertainment. Having a deck is a good way to utilize your outside space.
Being outside all the time means that your deck is exposed to the elements. Even though your deck is outside, it is often used as another room in summer so it's important to treat it well!
Follow our tips to take proper care of your deck and ensure that it remains in good condition for a long time!
Start from the beginning
As soon as you get your deck installed, you should be taking measures to preserve its condition. Allow the wood to age for a period of 60 days, then make sure you have it professionally cleaned to kill any mildew spores that may be in the wood.
This will also make sure that any problems with the surface which may hinder the deck sealing process are eliminated. Once your deck is professionally cleaned for the first time, it should be sealed.
Sealing your deck is essential to give it that layer of protection against the elements!
Regular maintenance
Make sure you look after your deck on a daily basis. This includes regularly sweeping any leaves or debris off your deck to avoid accumulating any dirt stains.
If you have a barbeque on your deck, get a grease catcher! Avoid trapping dirt or moisture on your deck— if you have flower plants, place them on top of concrete blocks.
Looking after your deck regularly will help preserve its condition.
Continue to clean and seal
You should be cleaning and sealing your deck professionally once every 2 to 3 years. If you choose to do it yourself, you might have to go through the cleaning and sealing process about once a year.
Either way, make sure that your deck is continually cleaned and sealed in order to protect it from the climate! This is a key part of maintaining its condition.
Repair as soon as possible
If you notice any rotting wood in your deck, get it replaced as soon as possible! Making regular and quick repairs will prevent having to replace the whole deck.
Act fast so that your deck remains salvageable. Also be sure to tighten any loose boards or railings in your deck regularly to ensure the solid structure of your deck!
Avoid paint or solid stains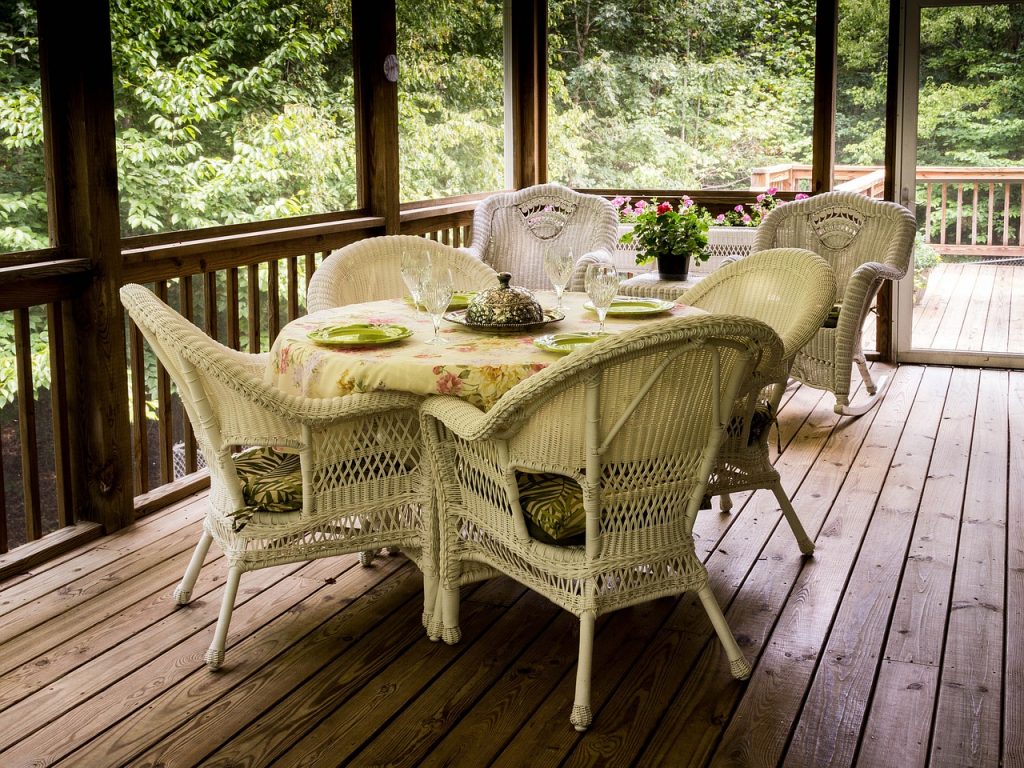 Applying paint or solid stains on your deck is not a good idea because these finishes are extremely hard to maintain. They tend to peel eventually and aren't very durable.
Oil-based stains are recommended because they protect your deck and fade naturally and gradually rather than peeling.
Keep these tips in mind and your deck should remain in tip-top shape!